Hello CA aspiring students! First, I would like to wish you all the best for CA Exams 2019. If you are here to know the best study material for CA foundation exams prescribed by ICAI 2019, you have reached the most appropriate place.
ICFAI organized CA foundation exams two times the month of May and November of each year. The Institute also provide the best class study materials online for the candidate seeking to appear in the CA foundation exams. Here we have also listed some of the most recommended CA foundation study material to download.  Students can prepare for CA foundation exams thoroughly by practicing well and better understand the concepts and strategies to crack the exams. Best CA Coaching in Delhi
CA foundation 2019 study materials here will also assist students to check their level of study and performance.  By 4-5 hours regular practicing through these study materials, students can recognize the week points and remove them with their strategic hard work. Students are also advised to deeply go through CA foundation 219 exam pattern with accurate marks divisions.   The CA foundation exams 2019 is to be held on 4th, 7th, 11th and 13th of June.
CA CPT Exam Pattern:
This is to be noted that ICFAI has replaced the CA foundation by another name CA CPT.  Here, you can go through the complete CA CPT Exam Pattern 2019—
Exam Type:  Written
Language:  English or Hindi
Question Type:  Paper -1 & 2:  Long Answer Type Question
Paper- 3 & 4:  MCQs
Overall Marks:  400
Negative Marking:  Yes (0.25 is to cut for all incorrect answers)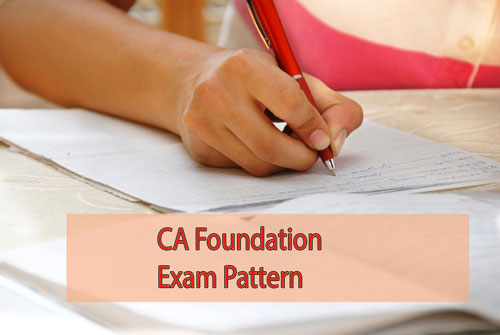 CA CPT (CA Foundation) Exam Date 2019
For all CA CPT Students, it's time to working hard more and more.  ICAI has recently announced the CA CPT EXAM schedule 2019. Online ca course Students are advised to thoroughly check exam date for each paper. So, keep preparing yourself and fix your study schedule and work harder and harder.
CA CPT Exam Schedule 2019
Paper
Paper Name
Date
Day
Duration Hours
1
Accounting Principles and Practices
4th June 2019
Tuesday
2:00 – 5:00 PM
2
Section A:  Business Laws

Section B:  Business Correspondence and Reporting

7th June 2019
Friday
2:00 – 5:00 PM
4
Business Economics & Business and Commercial Knowledge
11th June 2019
Tuesday
2:00 – 4:00 PM
3
Mathematics, Logical Reasoning and Statistics
13th June 2019
Sunday
2:00 – 4:00 PM
CA CPT Study Material 2019:
If you are still looking for the best online CA CPT study materials for 2019 exams, here you can download the best quality and the most helpful study materials.  Each 2019 CA CPT Study material listed below are many time revised be the prominent ICAI professors. Students are advised to download here the most important sample papers, CA foundation previous year question papers, mock test series and much more.
| | |
| --- | --- |
| Paper/ Revision Test/Mock Test Papers | Download Link |
| Accounting Principles and Practices | |
| Business Laws and Business Correspondence (Section A & B) | |
| Business | |
| Business Mathematics, Logical Reasoning and Statistics | |
| Business Economics & Business and Commercial Knowledge | |